Till the end of 2021
— A new book on mission from the Czech Republic —
Together with my co-author Eliška, we're preparing a book on how to support missionary efforts from the Czech Republic. It is in Czech. The book aims at wider Christian public and is supposed to be published by KMS Publishing in Prague before the end of 2021. It will be a combination of practical "know-how", how to support Czech missionaries, and encouraging stories from specific Czech missionaries.
We are in contact with more than thirty of these intercultural workers and we find it important to let them share their experiences to help those who are preparing to go and to enrich those who would support them. Our desire is to see that Czech churches learn to send well and to provide good quality care for missionaries.
— The contents —
What you can look forward to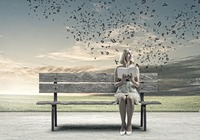 PART I: THE WORLD OF MISSION

Chapter 1. What is mission
Chapter 2. Faces and changes of mission
Chapter 3. What missionaries go through
PART II: SUPPORT OF MISSION
Chapter 4. Moral support
Chapter 5. Prayer support
Chapter 6. Financial support
Chapter 7. Support in practical matters
Chapter 8. Re-entry support
PART III: CZECH PERSPECTIVES
Chapter 9. Mission in the Czech - and Slovak - way
Chapter 10. Where next?